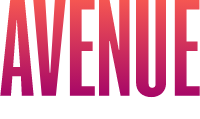 WELCOME TO AVENUE
We have a rich history in developing award-winning stories rooted in diversity of perspective. We have organized our audiences, our data tools, and our creators in a way that can more easily be tapped by our advertising and marketing partners. We have made a commitment to diverse representation in front of and behind the camera — our AVENUE offering is hyper-focused on Black, Latina/Latino/Hispanic, LGBTQIA+, Asian Americans and Pacific Islanders and Women.
As content creators, we understand that the work of inclusion is hard to navigate. We believe, there is an avenue for every conversation you are looking to have, and we are committed helping you find one.
CONNECT
Our CONNECT offering provides your brand with opportunities 365 days a year to reach diverse audiences through data and content, at scale.
WE tv and ALLBLK are two of our mega-brands that showcase an amazing depth and breadth of original programming and culturally iconic Black talent.
MOVE
Through our MOVE offering, your brand can reach diverse audiences with purpose-driven content all year long during notable historical and heritage observances.
Hosted by Jordan Carlos, Can We Talk About This? is a master class in thought provoking, entertaining conversations with a range of industry talent – ready to talk about the important issues reflected on our screens.
CELEBRATE
Your brand can align with our CELEBRATE offering during notable consumer advertising dates and relevant DEI-related holidays in support of specific diverse cultural moments and milestones.
Sherman's Showcase features distinct and diverse custom programming events to celebrate major cultural occasions — like Juneteenth.
CREATIVE CLASS
To bring your creative and custom content to life, your brand can work with our Creative Class — a diverse, inclusive, and inspiring collective of in front of and behind the camera talent — ready to help build your brands' stories and shine a light on the authentic lived experiences of historically underrepresented audiences.
Get in Touch
ILENE DANUFF SVP, CROSS PORTFOLIO & PARTNERSHIP SALES